Apple's annual developer conference, WWDC 2018, kicks off today with a keynote presentation from Tim Cook and co, and we'll be reporting live from the event at the McEnery Convention Center in San Jose, California.
The WWDC 2018 keynote starts at 10am PDT, 1pm EDT, 6pm BST, or Tuesday 5 at 3am AEST if you're in Australia.
You can follow all the announcements, as they happen, right here with our Apple WWDC 2018 live blog, updated constantly as we sit, watch, listen and absorb the all the latest news from the Cupertino-based firm.
Don't forget to hit the refresh button to make sure you're viewing our latest entries!
Apple WWDC 2018 live blog
All times in PDT (Pacific Daylight Time)
09.55 - Are you ready? We certainly are. T-minus five minutes.
09.35 - The results are in, and it's the iPhone SE 2 that comes out as the most requested product for Apple to launch today. Will we actually see it? Well that's still up for debate, but there's less than 25 minutes to go before we start.
09.30 - A little more intel on the wall of apps on stage. We've counted 210 icons in total, including the likes of Papa Johns, Bumble, Slack, Pokemon Go, Box and 'Hot Dogs or Legs?'
09.25 - With a little over half an hour to go before Tim Cook takes to the stage, you may be wondering how you can watch the WWDC 2018 keynote while also following our expert analysis. Well, wouldn't you know, we've got you covered.
09.05 - SO THIS IS WHERE APPLE'S BEEN HIDING ALL THE COLOR. We're inside the belly of the WWDC beast, and the stage is illuminated in many, many app icons. Now, which seat looks the comfiest?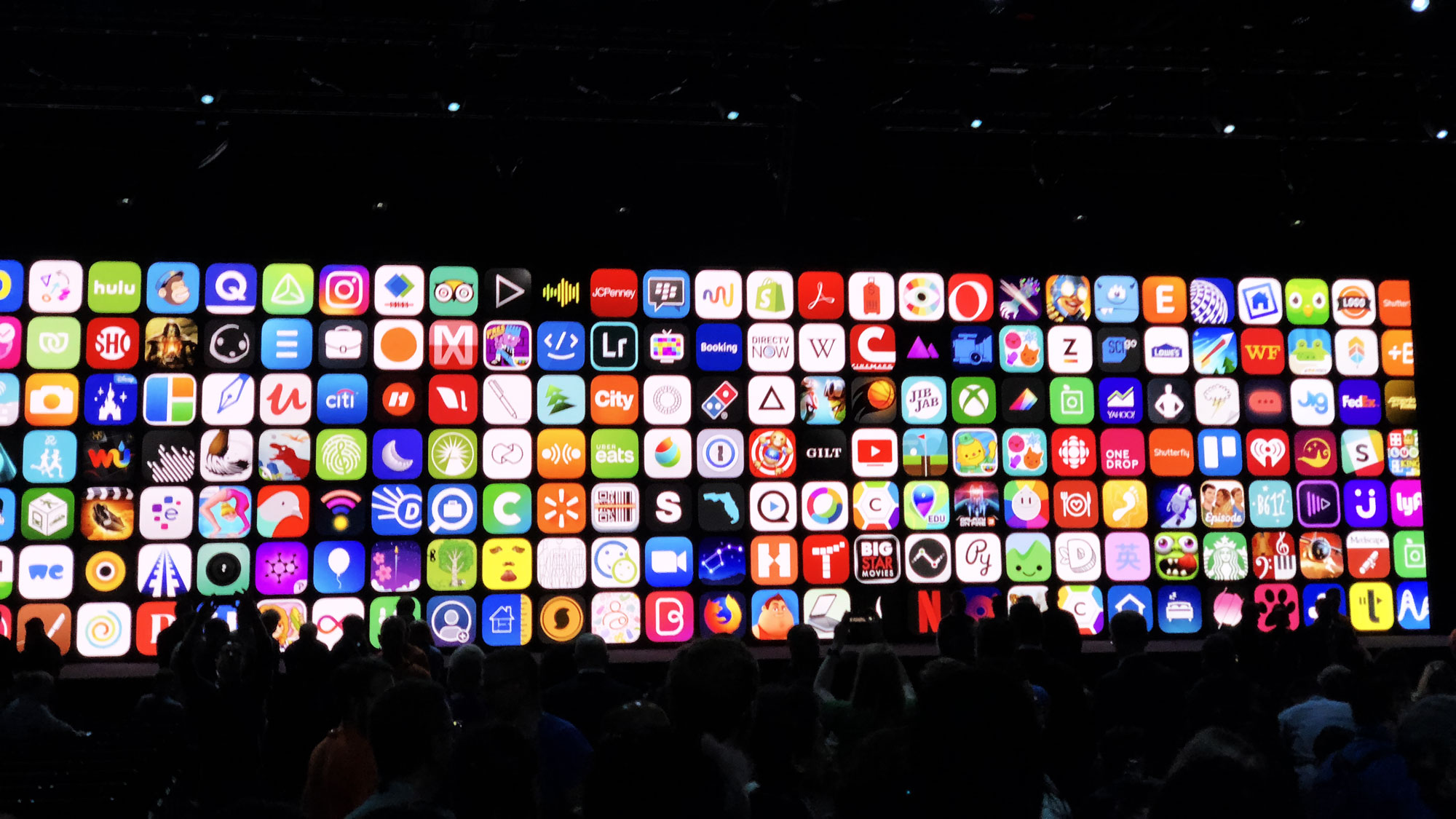 09.00 - One hour to go! You'll be pleased to know I'm not riding solo for TechRadar at WWDC 2018, as I've got Matt Swider (and his iconic headphones) right here alongside me. It's like a buddy cop show, just... well... totally different.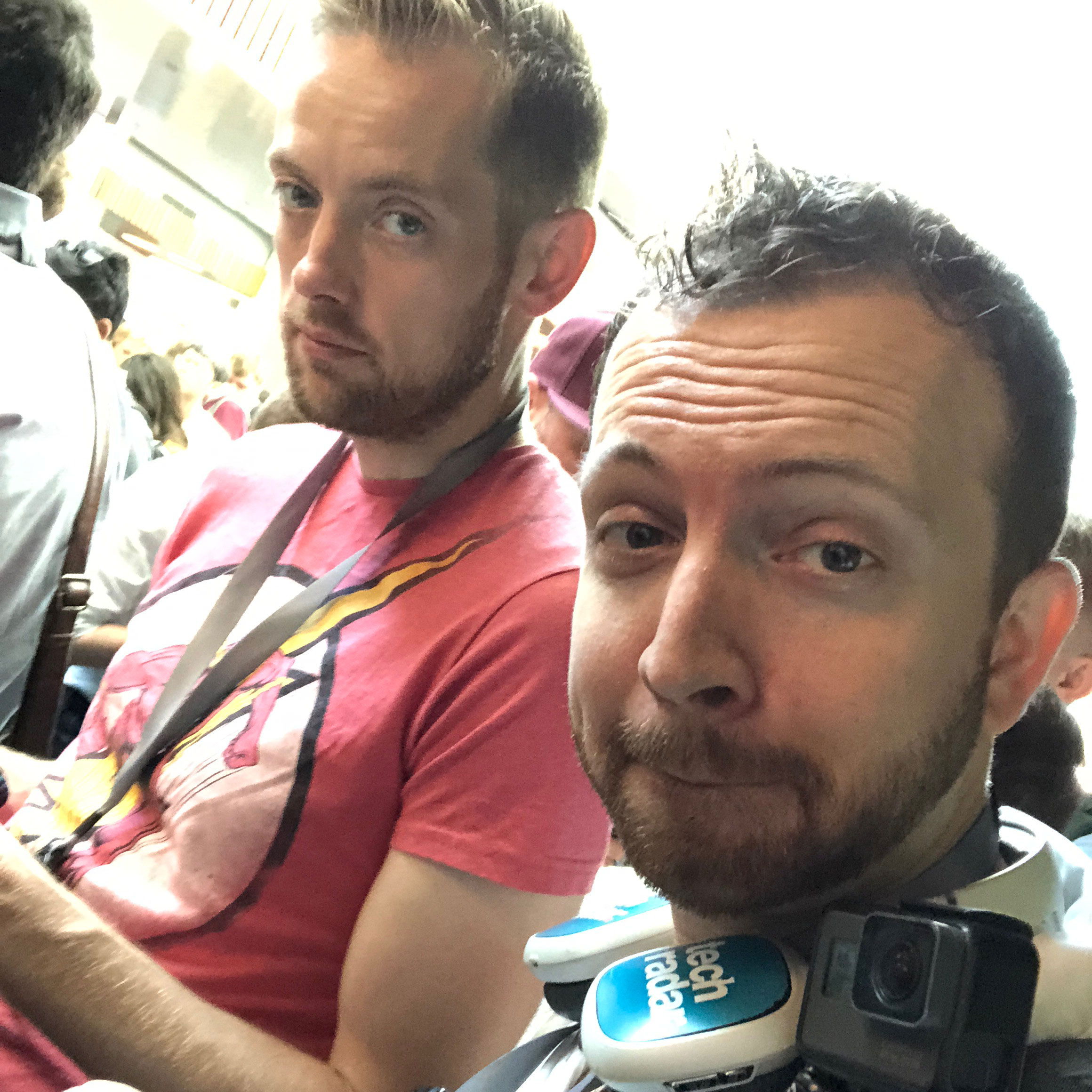 08.45 - I'm right in the middle of the thronging masses, ready to make a break through the auditorium doors to my seat. Little does everyone know that I've had training from my Arion smartsoles - they'll be eating my dust.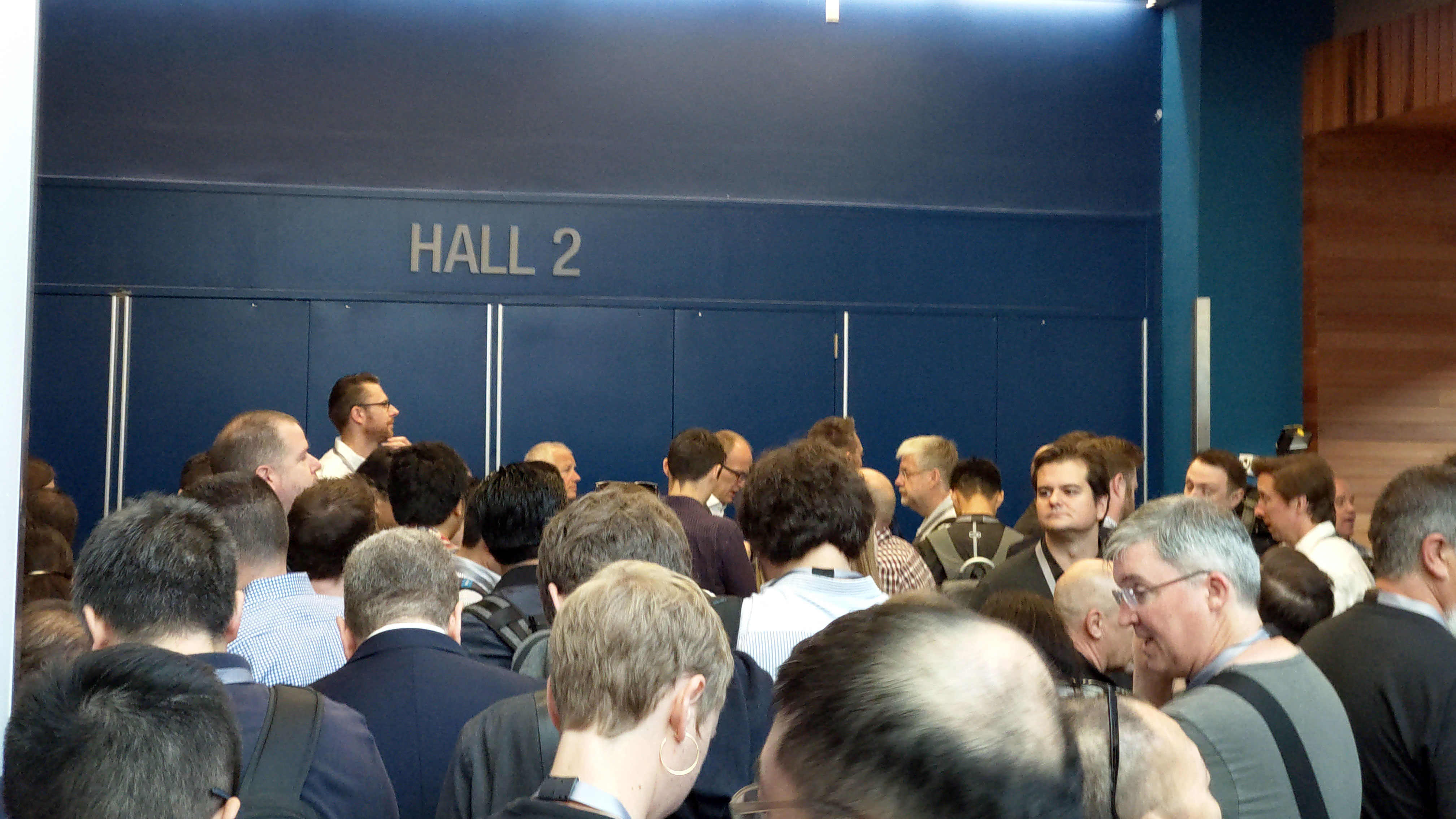 08.40 - Something that is really noticeable this year is the lack of color. Most banners are white with grey/black accents. Even my badge is suitably muted. Thankfully the turquoise wall in the background gives me some of the impact I need.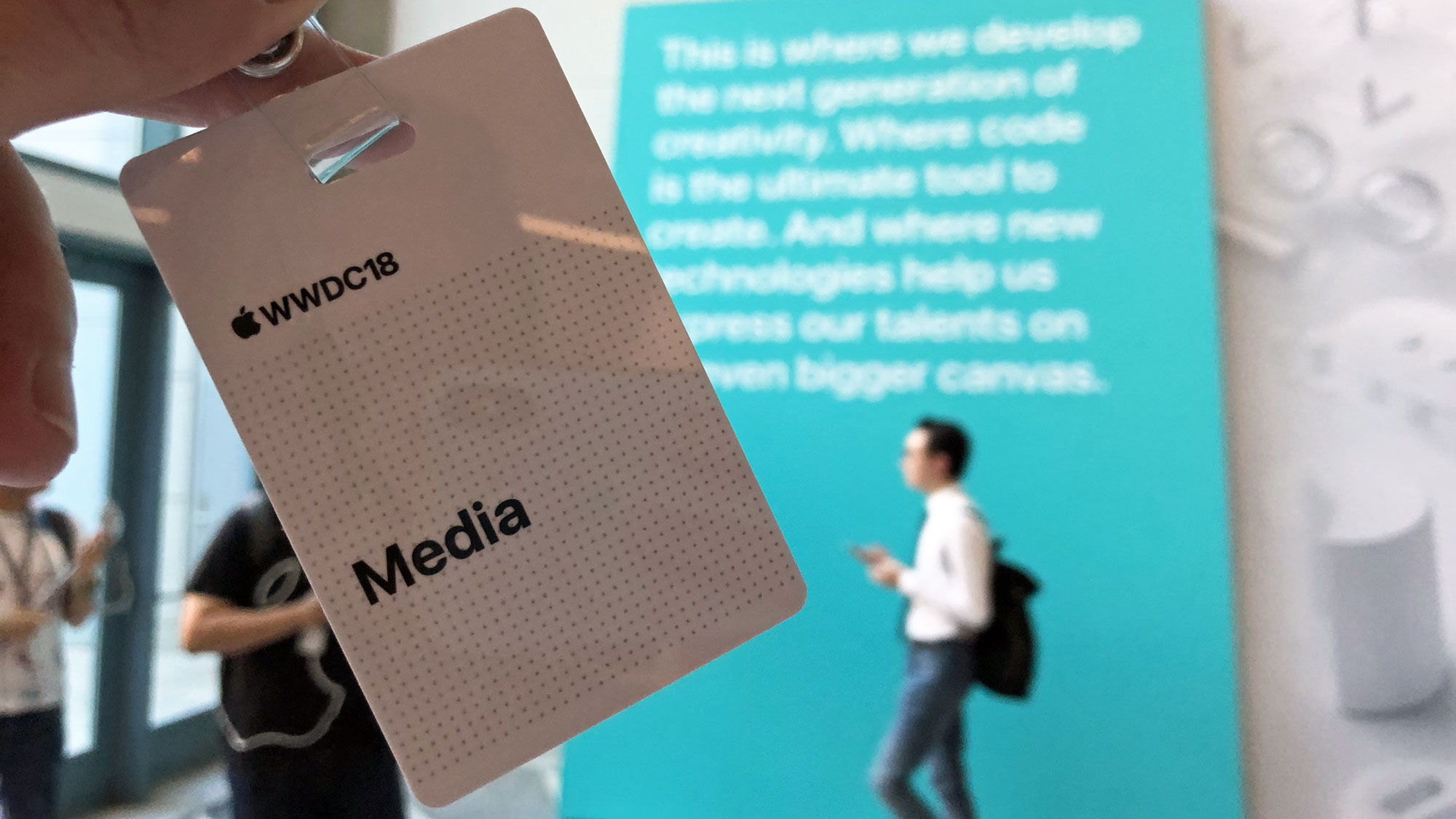 08.20 - Well here's something, and it may not be good news. The Apple Store is still online, which means we may not get any new hardware announcements this year.
The Apple Store is usually taken offline a few hours before a big Apple event, giving the brand time to ready new product pages (and build some additional hype).
Is this confirmation that the announcements at WWDC 2018 will purely be software focused? Possibly - but maybe Apple has a new system that means it doesn't need to take the store offline. Keep your fingers crossed.
07.25 - A tech journalist never rests, and I've been trying out the Arion smartsoles on my running shoes this morning. They're excellent for giving data on how you're running, where you're putting your foot and where that puts load on your body. The battery life and GPS tracking aren't so great though.
I also took a lovely picture from underneath a bridge, so enjoy that.
07.15 - I'm also up early and have made my way to the venue. There's no questioning Apple's dedicated fan base of developers, as there's already a surprisingly high number of people milling about - and queuing up - outside the convention center.
I'm considering trying to start a conga line.
07.07 - He's awake everyone - and already at the convention center by the looks of it. He's not the only one arriving early though...
07.00 - Sunrise in San Jose was over an hour ago. The smell of fresh-brewed coffee fills the air, awakening my senses and getting me ready for the week ahead. 
I step out onto the street; the humidity hits me instantly. There's almost no wind. It's a muggy, yet calm start to the day, but in three hours time it'll be a very different scenario.
The air conditioning in the McEnery Convention Center will keep me temperate, but the atmosphere will be far more frenzied as I (and the rest of the TechRadar team) bring you all the latest from Apple right here, in our WWDC live blog.
For now though, make sure you've cast your vote in the poll below.
03.00 - Have your say! What hardware would you love Apple to launch today?
02:00 - Apple has reduced the amount of new hardware it announces at WWDC, but last year we still got our first glimpse at the HomePod as well as the iPad Pro 12.9 and iPad Pro 10.5 - so we're keeping our fingers crossed for new hardware this time around as well.
What would we really love to see? Well, the long-rumored iPhone SE 2 would be a good start.
01:00 - Tim Cook will be tucked up in bed, dreaming - we hope - about all the wonderful iOS 12 and macOS 10.14-related treats he'll be announcing later today. 
While we let Mr Cook enjoy his slumber, why not check out what you can expect from today's keynote, and the whole of the WWDC 2018 week.